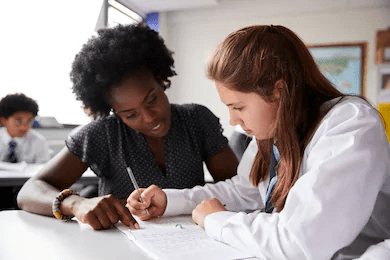 Finding the right school, college or program can be a rewarding process, but for some families, the experience is challenging, overwhelming and at times frustrating. Few decisions have as great an impact on a student. Families may find themselves at a loss to properly evaluate their options and make appropriate choices. Seeking the services of an independent educational consultant can be the wisest investment a family can make.
For families considering college, the main reason to hire an IEC is our individualized attention and firsthand knowledge of hundreds of educational opportunities. Most high school guidance counselors would like to assist students individually with the college application process, but they have too many students to manage. And, they often have many more responsibilities other than college counseling like scheduling as well as other social and emotional issues that face high school students today.
We can take much of the stress out of the college admission process and be an objective, third-party, helping you through the process of transitioning from high school and the comforts of living at home to going off to college and experiencing living in a dorm. We are experts at finding the "Best Fit" school, one that will help foster both the student's academic and social growth.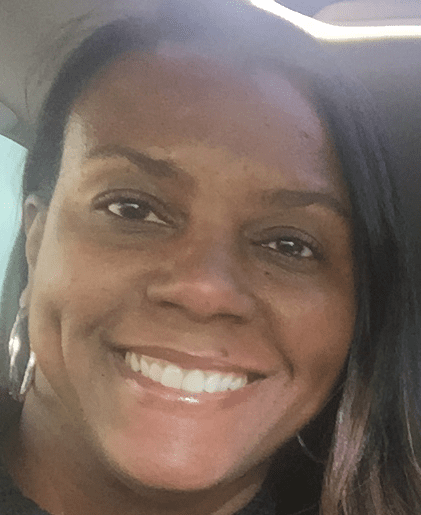 Gigi M. Frye, M.A. -
​

President / CEO
After her realization that valuable information on how to fund her daughter's college education was not readily available, Gigi sought out to personally demystify the stressful process of obtaining adequate financial aid. In short time, Gigi had diligently researched various sources of financing, and through that daunting experience learned firsthand the tools of the trade.
As a result of her extensive research and the professional guidance of several college financial aid administrators, she gleaned valuable insight that enabled her to develop a proven methodology for obtaining the maximum amount of financial aid possible. All of her hard work came to fruition when her daughter was fortunate to graduate from Loyola Marymount University without any student debt.

Empowered by her success, Gigi founded College Connect 101 in 2010 with the mission of helping families overcome the challenges of college affordability for their children. After a few years of working exclusively with financial aid, Gigi realized that if she could work with students to help them navigate through the rigors of the application process, enabling them to submit their best overall application, they would receive more merit aid which will inevitably help to offset the total cost of tuition. To learn more about the college application process, she joined professional organizations such as the Independent Educational Consultants Association (IECA) and the National Association for College Admission Counseling (NACAC) to learn best practices which she uses to continuously place her students into prestigious schools.
Gigi received her Master of Arts in Behavioral Sciences from California State University, Dominquez Hills and enjoys attending college admissions workshops and visiting colleges and universities across the country.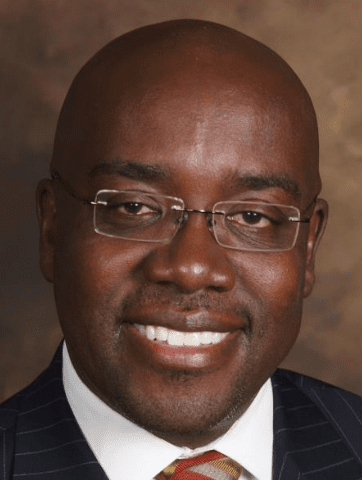 Terrence L. Watkins, M.B.A. -

Chief Financial Officer / COO



Terrence currently oversees College Connect 101's financial management and business development, including overall operations. He joined College Connect 101 in 2014 shortly after he was retained as a business consultant to advise in growing the business. After learning more about the IEC industry and directly seeing the positive impact of helping high school students matriculate to college, he decided to leave the field of management consulting to focus his efforts full time to our students and has been personally fulfilled ever since.
Prior to College Connect 101 Terrence served in various managerial positions in the areas of Corporate Finance and Strategy. He has assisted both public and private companies, applying a diverse set of skills to improve performance, such as creating multi-national budgets and forecasts, developing complex business models and leveraging six sigma methodologies to evaluate and monitor business performance and efficiency.
Terrence began his career working as a financial analyst with Motorola at their corporate headquarters based in Schaumburg, IL. From there, he went on to work in management consulting with Marsh & McLennan, and transitioned into fixed income securities working at Payden & Rygel and later with IndyMac Bank (now OneWest Bank). where he managed the bank's interest rate risk and liquidity. Soon after earning his M.B.A., Terrence founded his own consulting firm and worked with clients from startups to multinational enterprises, including Disney, CBRE, Toyota Motor Credit, Nestle, Allergen and eRecyclingcorps to name a few.
Terrence received his Bachelor of Business Administration in Finance from Howard University and his MBA in Finance from the Graziadio School at Pepperdine University.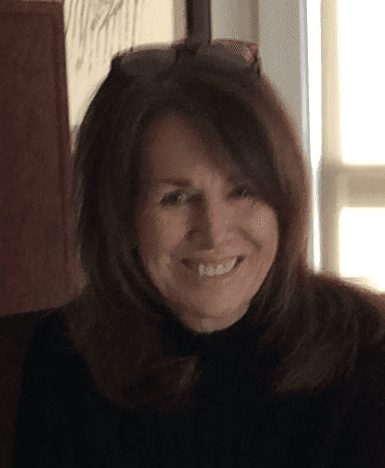 Janet Baker -

Essay Coach



Janet is the consummate writer and is an expert in helping our students reveal the best version of themselves through their essays.
Janet received her education at Boston University School of Public Communications. Janet's background is in advertising where she worked in various facets of the industry for major advertisers such as American Airlines, Pepsi, Budweiser, and many Proctor and Gamble products. When her son became school age, Janet left the world of advertising to raise her son and study writing. During that time, Janet has written three screenplays and is at this time unproduced. (But getting great feedback). When her son was preparing for college, she found her passion in helping him, along with several friends and acquaintances with their essays. Her son was accepted at eight schools and just graduated from UC Berkeley.
In her spare time, Janet enjoys writing her own humorous personal essays, reading, live theater, cooking and hanging out with her friends and two dogs.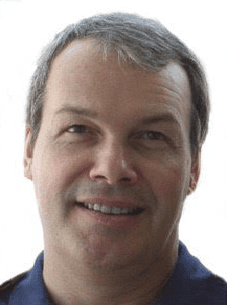 Tim Burke -

Standardized Test Tutor



A graduate from Dartmouth College, i have been happily married for a gazillion -no, make that 28 - years. We have two awesome rescue mutts. My free time is spent playing ice hockey (what can I say? I'm from Buffalo) and playing in various bands as a professional guitarist/guitar synthesist most weekends.
I've been a full-time professional tutor in this area since 1985 and taught English in the classroom to ninth and tenth graders before that. I tutor in all subjects including up through PreCalculus, and college admissions essay writing.
My specialty is tutoring for most standardized tests, including: ISEE, SAT, ACT, GRE, GMAT, CBEST, HSPT, and COOP to name a few.
What Clients are Saying About Us
College Connect 101 took the stress out the College app process! We would have not had the same experience or outcome without Gigi's strategic knowledge and insight. My husband and I cannot thank College Connect enough. With our daughter being a performing arts major, she had a host of options. We were simply unsure of the best fit for her next academic adventure. In addition, Jordyn was booked on a major television show during the college application season so it was critical that we had a partner and consultant that could help us get the job done.
As a result, I am thrilled to say that my daughter was accepted into her Top 2 choices and had so many other options to choose!

"Thanks to College Connect 101's expertise and personal engagement, our family managed the daunting college application process with ease. College Connect 101's services surpassed my expectation at a surprisingly affordable rate. They committed countless personalized hours to our student, focusing on career goal development, school and major research, resume building, essay review, financial consultation and accuracy of data entry. Their attention to detail was exceptional!"
"I have used College Connect 101 for two consecutive years to complete my daughter's FAFSA, for financial aid advice and for scholarship advice and it has been a lifesaver! Gigi was able to successfully appeal a parent loan denial prior to my daughter entering her first year of college. I did not encounter any residual financial aid difficulties when I used College Connect 101 to enroll my daughter for her second year of college. I highly recommend utilizing College Connect 101 for all of your college financial needs whether you're a parent of a current or a prospective college student!"
"I cannot thank College Connect 101 enough for all that they have done for both of my sons! Gigi is extremely strategic and knowledgeable especially when it comes to financial aid. She gave us ideas and suggestions on how to get more grants and scholarships directly from the school.
My oldest son just graduated from NYU and Gigi was able to secure a $20,000 grant four years in a row. In addition to that she expertly crafted our appeal letters which lead to more grants & scholarships. Our youngest son was originally awarded $5,000 in grants this year, but with Gigi's amazing guidance, that $5,000 turned into over $40,000 in grants and scholarships! We haven't taken out any loans so far! I would DEFINITELY recommend using Gigi's services to guide you throughout your entire college process."

"My wife and I can't thank College Connect 101 enough for helping our son and daughter with the college application process, including financial aid. Many times you went the extra yard for our family. Only with your guidance and attention to detail that those applications and forms required did our college dream for our children become a reality. We would ask you again, in a heartbeat, to help us if we had to do this all over again. GO IRISH! and GO BRONCOS!"
"College Connect 101 made us feel at ease while assisting our family with the college application and financial aid process. We are not an affluent family, but College Connect 101 helped us to choose programs that were within our budget and allowed us to send our son to school comfortably. We are forever grateful for all your dedication and hard work."

Z. Wady

I cannot sing the praises of College Connect 101 loudly enough. The professionalism and expertise of this phenomenal service is unmatched. They were able to guide us step by step through the testing, application and admission process with years of experience and industry knowledge through programs I had no idea even existed.
Through the access to all of the comprehensive services provided by College Connect 101, my daughter was able to secure 17 college admission letters, and ultimately CC 101 helped with securing scholarships which have practically covered the cost of a private college education. I do not know where I would be without the services of College Connect 101. They are the South Bay's best kept secret for college planning/guidance and financial assistance service needs. I happily recommend College Connect 101 to any parent for pre and post college guidance and services.